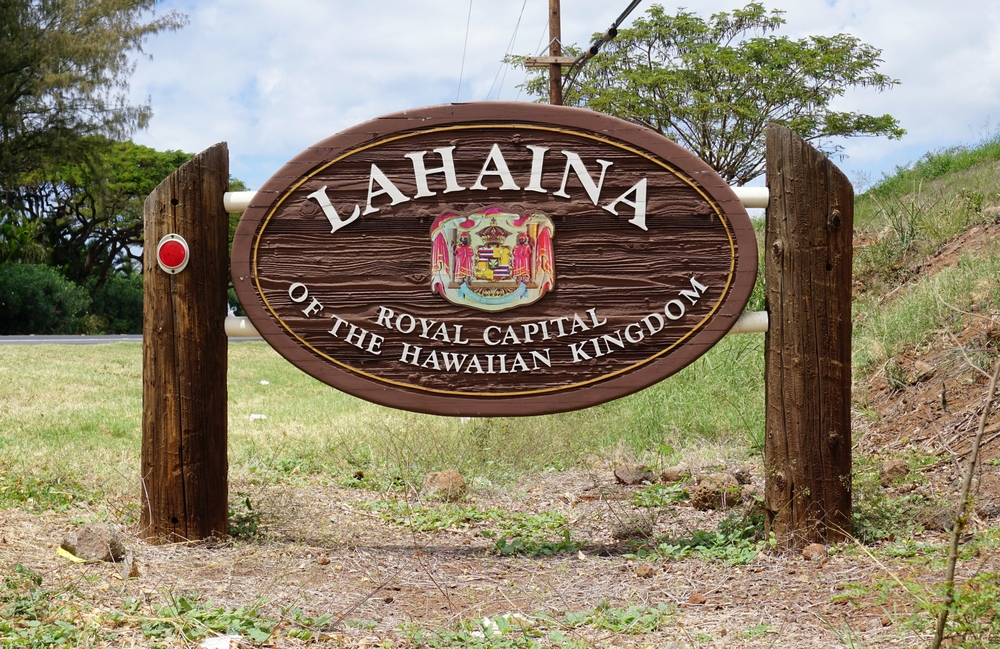 August 22, 2023
A Digital Safety Net "Catches" Maui-based Small Businesses Affected by Wildfires
TL;DR
Devastating Maui wildfires led to the loss of homes, stores, businesses, and more, affecting the livelihoods of many in the community.
Affected Maui-based small businesses use digital tools and online platforms to operate and communicate with their customers.
For some, digital tools act as a "safety net" for their small business, enabling them to continue making sales online.
Amidst the fear, devastation, and heartache seen in Lahaina, Hawaii, a small town on the island of Maui recently destroyed by wildfires, local business leaders and other community members take solace in one phrase: #MauiStrong. At the center of the town, near Lahaina Harbor, is Front Street, formerly Alanui Moi ("Kings Road"), the epicenter of commerce for the Hawaiian Kingdom from 1820-1845 and today home to hundreds of small businesses (SMBs) affected by the wildfires. We've seen these #MauiStrong small businesses take digital tools to communicate with their customers, continue making sales, and rally support for their community.
Two decades ago, natural disasters of this scale would have wiped out the ability of small businesses to reach customers. Today, the typical SMB seller uses five different sales methods to reach consumers. The most popular sales methods include online and offline sales, with 79% of SMBs using "brick and mortar" physical retail stores, 78% wholesaling, 68% using 3rd-party online marketplaces, and 68% using business-owned web stores. Thanks to the "Digital Safety Net" (which many U.S. small businesses also leaned on during the COVID-19 pandemic), some of the affected small businesses can continue operating thanks to affordable, easy-to-use digital tools and platforms.
For example, although Lahaina-based CocoNene's (a store selling decor and gifts that local artists design) flagship brick and mortar location on Front Street was destroyed, "[their] spirits were not." While they plan to rebuild, they will lean on their web store to continue making sales, reaching customers, and driving revenue. Whaler's Locker, another Lahaina-based small business that lost its Front Street location, continues encouraging customers to order on their web store.
According to a recent DCI survey, 75% of U.S. small business leaders report using digital tools to navigate tough economic conditions, and 73% report using them increases confidence about the future. Recent DCI research also found that digital advertising provides tremendous value to small businesses. In fact, SMB Advertisers (i.e., small businesses that buy digital ads) estimate their businesses have grown 39% because of digital advertising. As small business leaders in Maui continue to navigate these uncertain conditions, they might consider tapping into the power of digital advertising to gain access to a global audience and continue operating.
Regretfully, I've never visited Lahaina, but we still have ways to support these incredibly resilient, digitally-driven small businesses in today's connected world. Check out the following list of small Maui-based small businesses we can support today by ordering online or following them on social media. (Christmas is only 125 days away, after all!)
Additionally, here's a list of resources to check out if you want to purchase items from other Lahaina- or Maui-based SMBs:
Hawaii Local (where you can search small businesses by town, specifically Lahaina)
Honolulu Magazine (for a list of local businesses donating 100% of their online profits to the relief efforts in Lahaina)
Small businesses are the heart of America's communities and the backbone of our nation's economy – and for so many to be adversely affected by the wildfires in Maui is heartbreaking. Let's give back and support these #MauiStrong businesses.
_________________________________________________________________________________________
Hitha Herzog is Chief Research Officer of H Squared Research LLC and a Data Catalyst Institute Senior Research Fellow. The views written here by Herzog do not necessarily reflect the views of the Data Catalyst Institute.