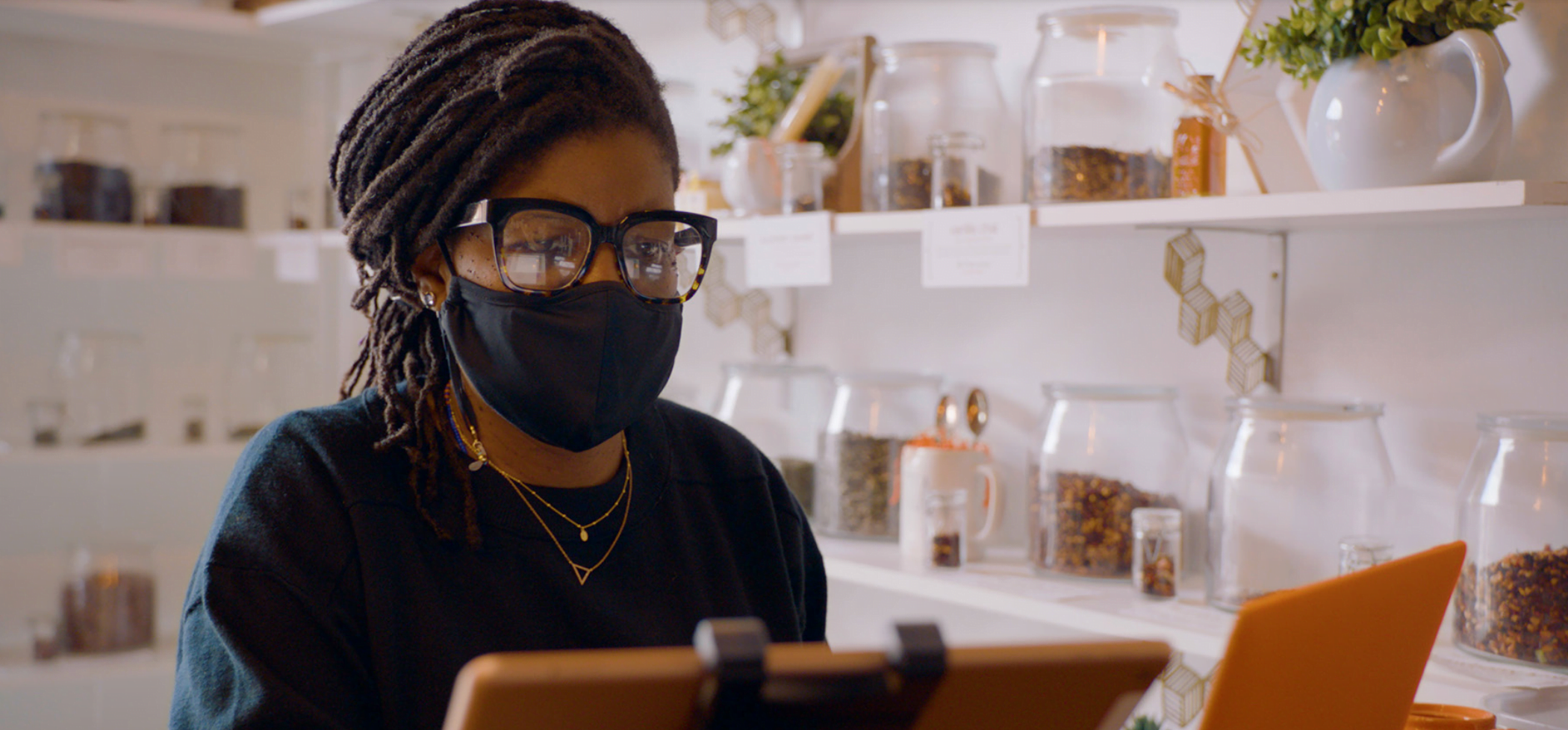 Digitally Driven/2021: U.S. Small Businesses Find a Digital Safety Net for Adaptation, Resilience, and Innovation During COVID-19
April 2021
The Data Catalyst Institute provided research support for this report published by the Connected Commerce Council.
The "Digital Safety Net" has proven vital to American small- and medium-sized businesses (SMBs) during COVID-19. This report captures how affordable and accessible digital tools have enabled millions of small businesses to survive and recover from the economic impact of COVID-19. 
As the U.S. economy looks towards a "post-COVID world," this research report identifies a growing gap between small businesses that are embracing and adopting digital tools at a high rate and those that remain uncertain and less digitally advanced. 
The report provides top-line findings, analysis and insights, and recommendations aimed at policymakers, technology companies, and small business leaders. In sum, better revenue, stronger performance, greater agility and a more positive outlook on the future are all benefits derived by SMBs who are fully engaged with the Digital Safety Net.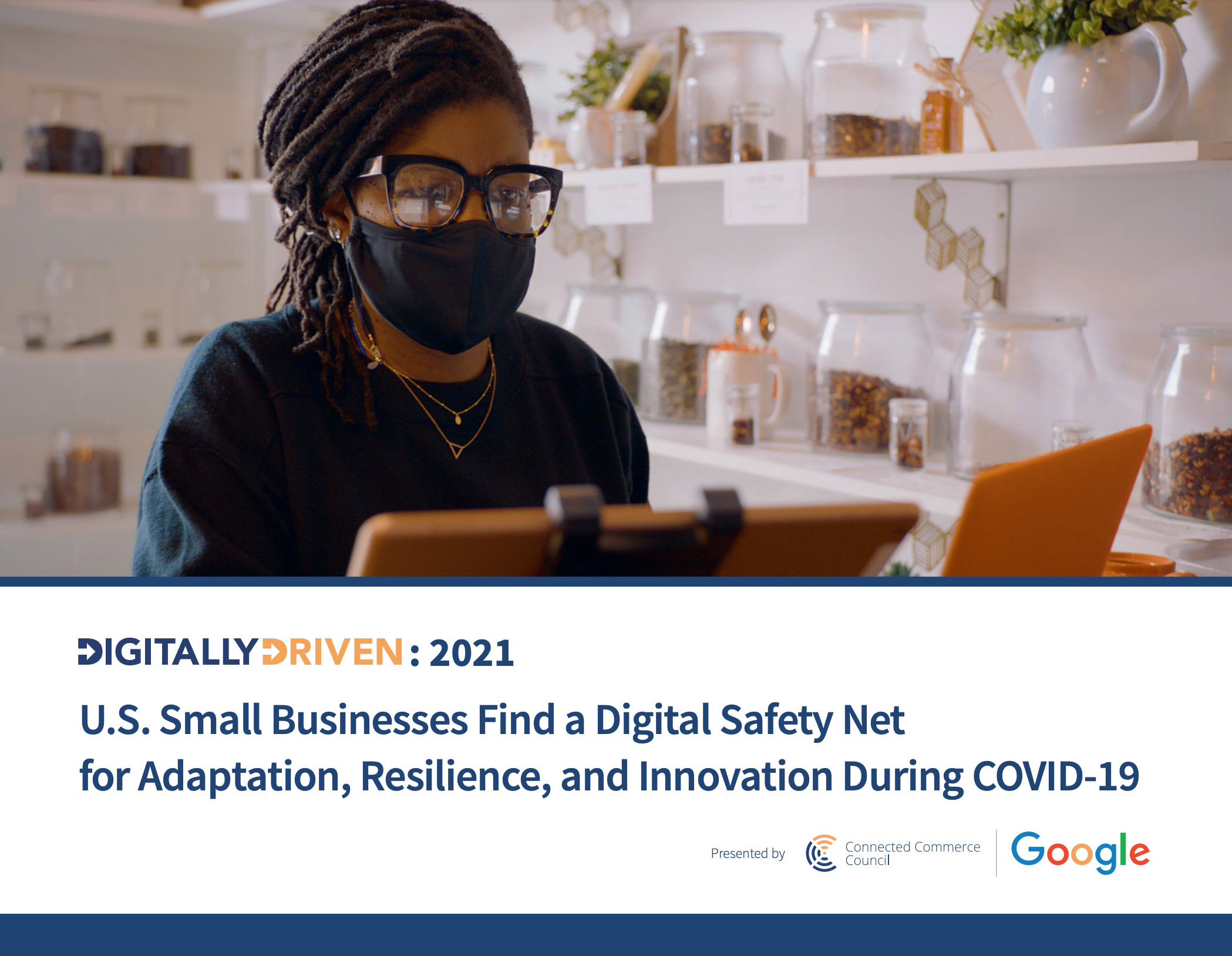 Digitally Driven/2021: U.S. Small Businesses Find a Digital Safety Net for Adaptation, Resilience, and Innovation During COVID-19
Connected Commerce Council
April 2021