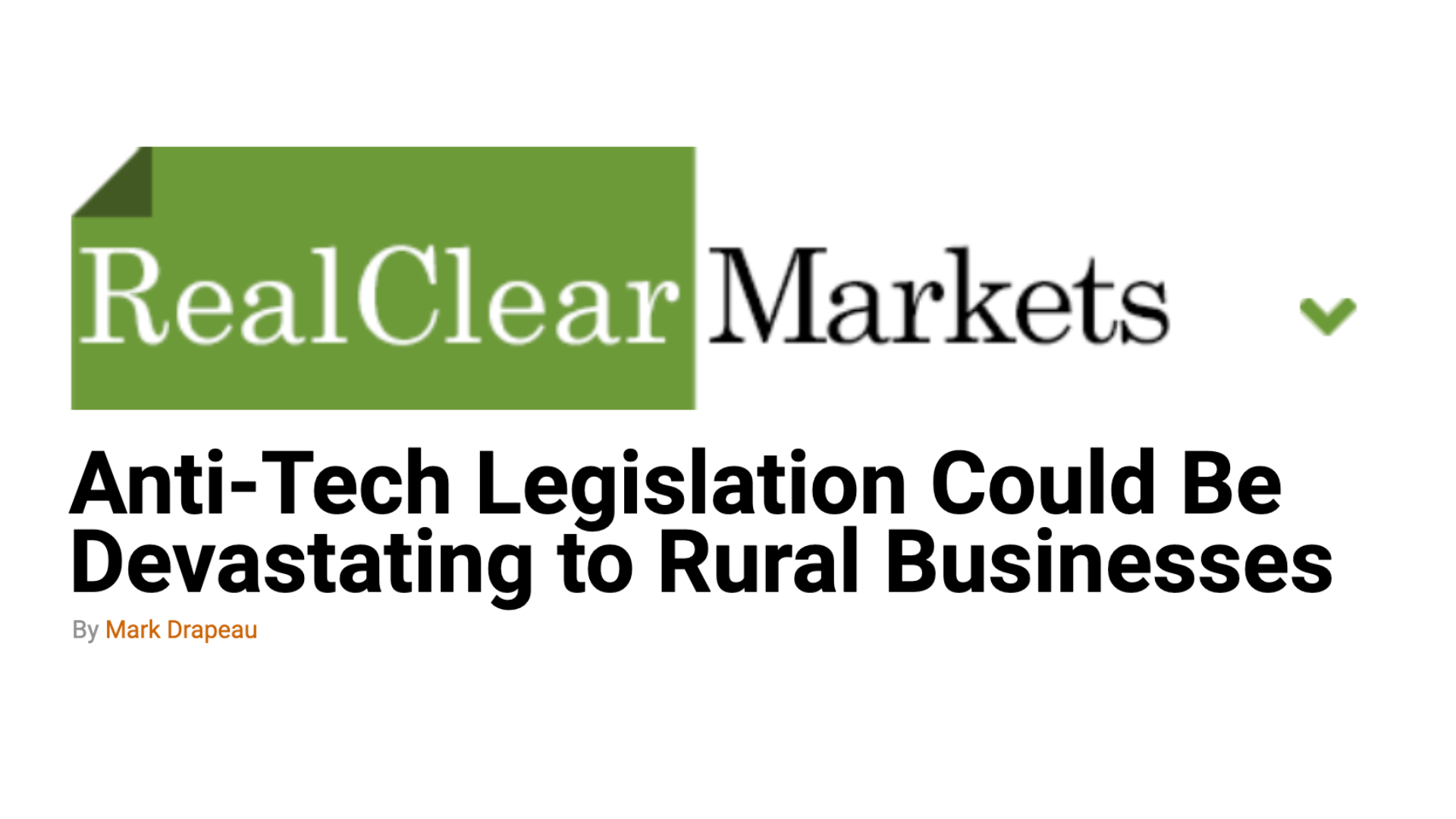 August 05, 2022
DCI Editor In Chief Publishes Opinion Piece Citing Findings from Recent DCI Research Report About Rural Small Business Retail
By Data Catalyst Institute
Washington, DC (August 5, 2022): DCI Editor In Chief Mark Drapeau recently published an opinion piece in RealClearMarkets, Anti-Tech Legislation Could Be Devastating to Rural Businesses, citing findings from a recent DCI research report ("Super Selling") about rural small business retail.
Drapeau also touches on findings from a recent DCI technical report authored by Dartmouth economics professor John Scott that estimated proposed antitrust legislation directed at large digital platforms in the United States would cause small and medium-sized retail businesses to lose roughly $500 billion in sales in the first five years after the legislation becomes law.
"Many sellers, particularly rural sellers, are 'online first' because online sales methods are the best option available today and likely for years to come," writes Drapeau. "The last thing small businesses need, as inflation runs rampant and we stare down a possible recession, is new laws that make selling online harder and more expensive," he concludes. To read the opinion piece, click here.
Inquiries: media at datacatalyst dot org or contact at datacatalyst dot org