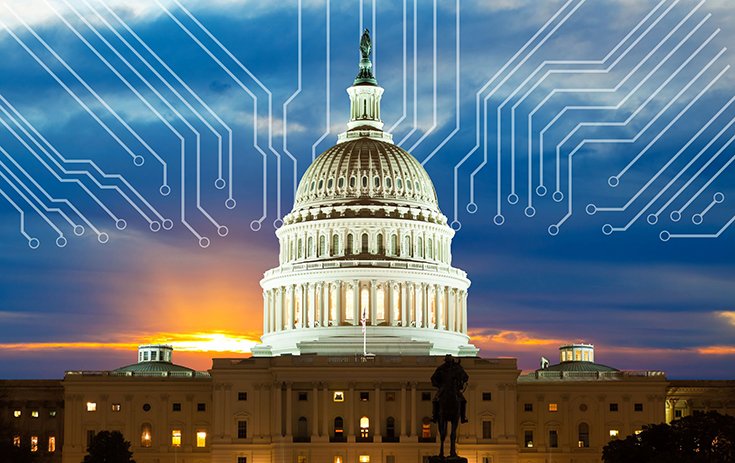 September 23, 2021
The United States Benefits From Strong, Strategic Federal Technology and Innovation Policy
By Data Catalyst Institute
WASHINGTON DC, September 23, 2021 — Today, the Data Catalyst Institute, part of Catalyst Research, published a white paper authored by Ari Blask and Ike Brannon titled, Sharpening the Edge: The State of the Digital Innovation Economy. This report comes at a critical time, as power players in Washington weigh a series of policy and regulatory changes that have the power to fundamentally reshape America's future – for better or worse.
"America did not achieve its status as the global leader in innovation by accident. It happened because our government pursued a variety of policies with the intent of creating a more innovative economy and a stronger society," Brannon said. "Today I fear that too few people realize that innovation and economic growth do not automatically occur and they fail to appreciate the need to pursue policies that spur innovation. A sizable minority of people simply don't even see innovation and economic growth as beneficial at all."
The new white paper provides analysis of proposed policy and regulatory changes across areas that include federal spending on research and development and applied technology, access to capital for disadvantaged small businesses, and reducing barriers to international data flow and digital commerce, in context of the role the Federal government has played in fostering digital innovation hubs, important global events and innovation-focused policy initiatives. It concludes with a set of specific recommendations for policymakers as they navigate the current tide of legislative proposals in front of Congress and the Administration.
"Today, nonstrategic or misinformed policies emerging from Washington run the risk of haphazardly cutting off America's future competitiveness at the knees," said Mark Drapeau, Editor In Chief of the Data Catalyst Institute and Chief Research Officer of Catalyst Research. "Blask and Brannon's analysis shows the interconnectedness of a range of legislative and regulatory decisions in front of lawmakers today that will create a future where America either continues to lead and inspire, or voluntarily takes a backseat to ascending powers and interests."
This work was made possible with support from the American Edge Project (AEP), a coalition dedicated to the proposition that American innovators are an essential part of U.S. economic health, national security and individual freedoms.
ABOUT THE DATA CATALYST INSTITUTE
The Data Catalyst Institute (DCI), part of Catalyst Research, is a research organization working to inform and shape policies that provide meaningful business and consumer protection while promoting economic and social good. DCI works with governments, academics, and industry partners to realize the benefits of a data-driven world.
CONTACT: Dr. Mark Drapeau, mark@datacatalyst.org
SOURCE: Data Catalyst Institute
RELATED LINKS: http://datacatalyst.org/