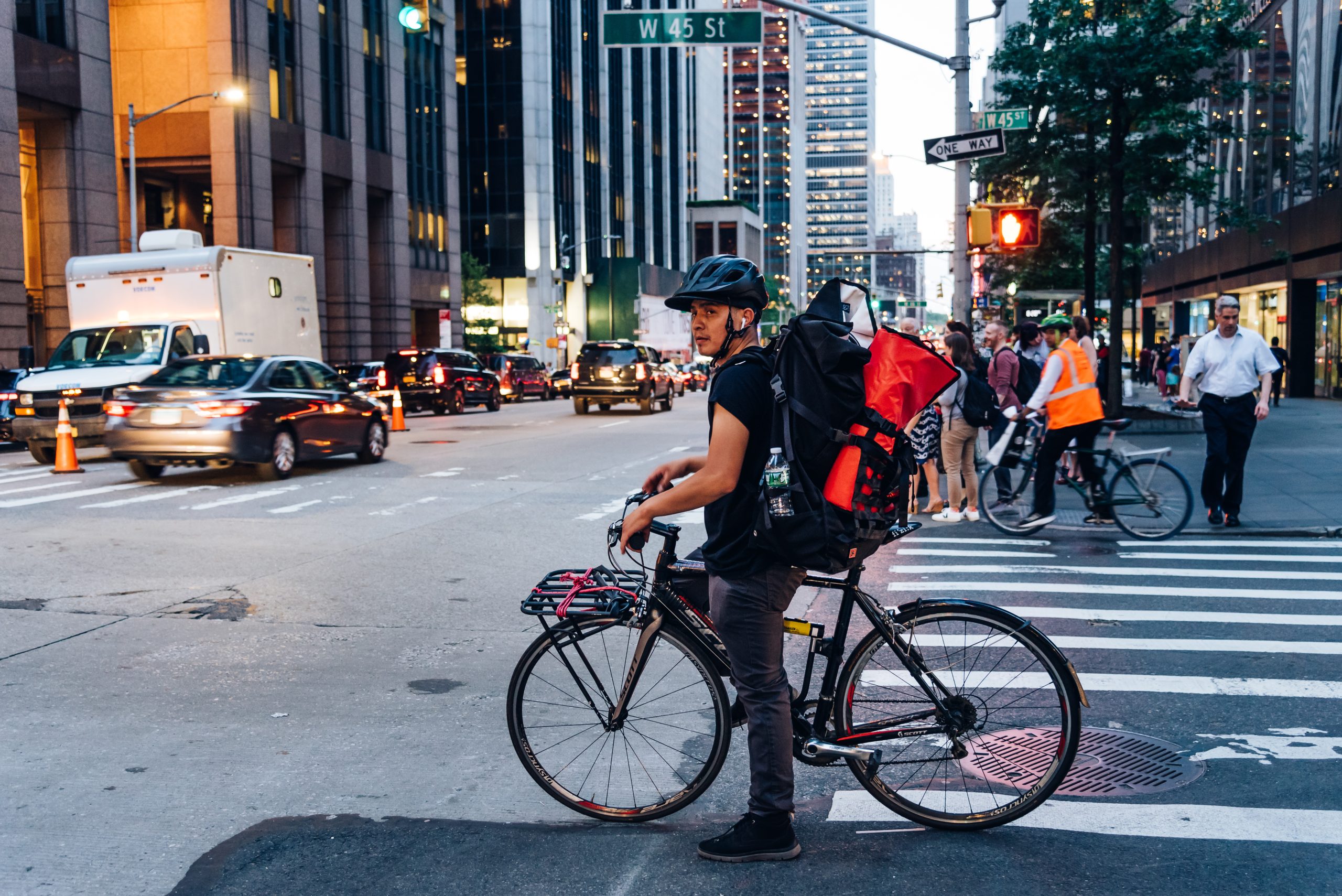 Breaking the Model: Analysis of the NYC Restaurant Delivery Economy, Including Government-Proposed Fee Caps and Wage Hikes
May 2023
The Data Catalyst Institute submitted a response to the NYC Department of Consumer and Worker Protection's request for feedback related to recently imposed delivery fee caps, an issue that we have previously studied. Please see our reports, Caps on Apps: Why Fee Caps On Food Delivery Platforms Won't Help (and Will Likely Hurt) Small Restaurants and Fee Caps on Food Apps: Exploring NYC Law Setting Maximum Restaurant Delivery Fees, for more information.
---
NYC has imposed fee caps (price controls) on third-party restaurant delivery apps. Separately but interrelatedly, NYC has also proposed guaranteed minimum pay for restaurant food deliverers.
While well-intentioned, the combination of industry-specific maximum prices and industry-specific minimum pay is unprecedented in regulatory history. It will potentially break delivery companies' financial model and will certainly cause extremely negative economic effects on restaurants, deliverers, and diners.
Resilient and dynamic market-based solutions are the most efficient way to create and sustain the most value for the most people in the long term. Individual government interventions like price controls and minimum wages can solve short-term problems, but they almost always reduce long-term value for stakeholders and are very problematic in combination.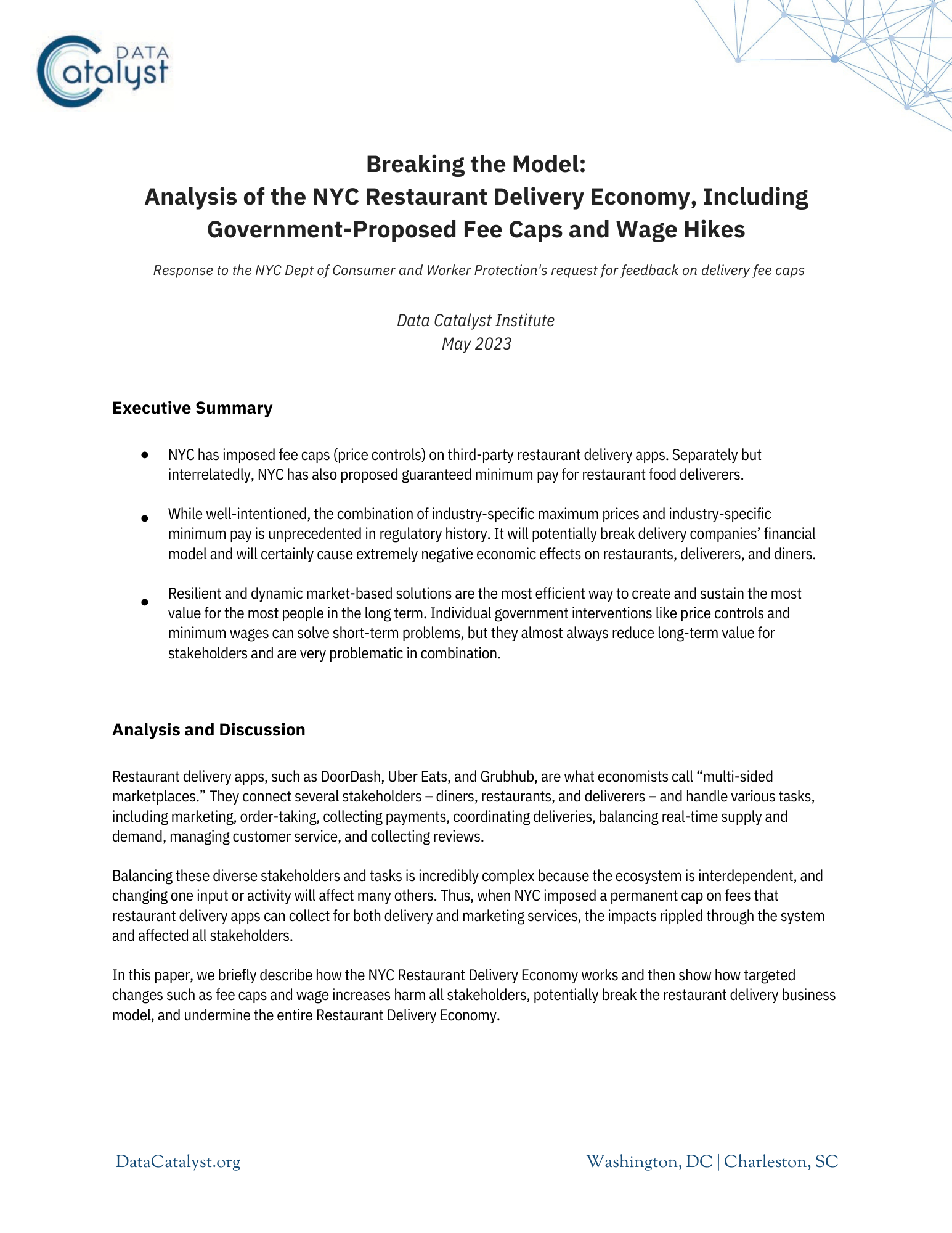 Breaking the Model: Analysis of the NYC Restaurant Delivery Economy, Including Government-Proposed Fee Caps and Wage Hikes
Data Catalyst Institute
May 2023