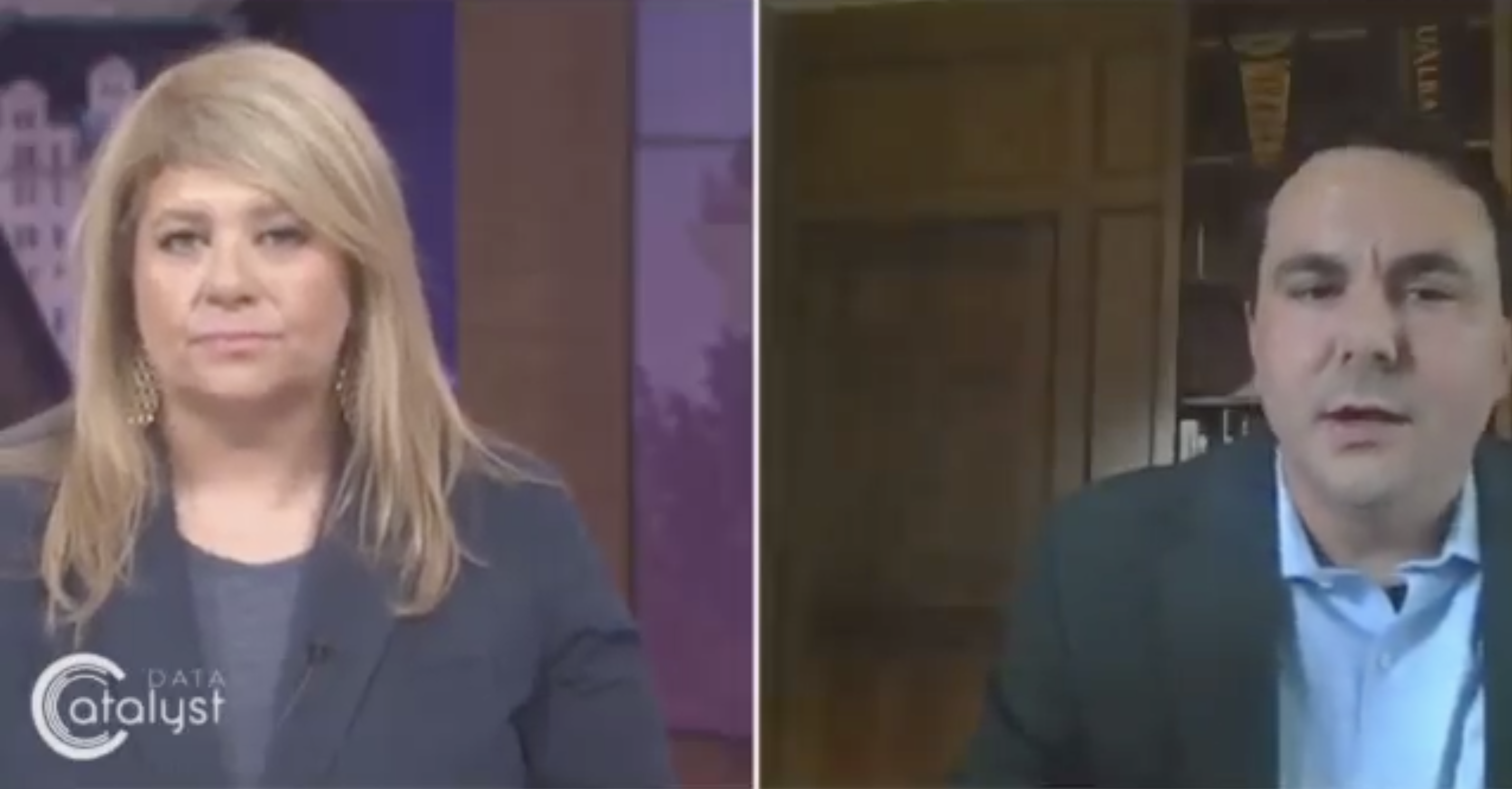 July 28, 2022
Professor Cameron Miller (Syracuse) Discusses the Downside of Proposed Federal Antitrust Legislation (AICOA)
By Data Catalyst Institute
Washington, DC (July 28, 2022): DCI author Professor Cameron Miller (Whitman School of Business, Syracuse University) was recently interviewed about the cons of the American Innovation and Choice Online Act on Capital Tonight hosted on Spectrum News 1 Buffalo.
During the segment, Professor Miller explains how broad and loosely written antitrust legislation could prevent online platforms from creating value for all parties involved, as he and Professor Richard Wang (Babson College) concluded in their latest DCI white paper. To read the paper, click here.
"The premise that the bill is coming from is that big will equal bad, without actually showing what is being harmed," Miller told Capital Tonight. "So, if you're a seller on Amazon, or a consumer using Amazon, you benefit from having a lot of parties on the other side." To watch the full interview, click here.
Prof. Miller's DCI publications as of July 2022 can be found here and here.

Inquiries: media at datacatalyst dot org or contact at datacatalyst dot org