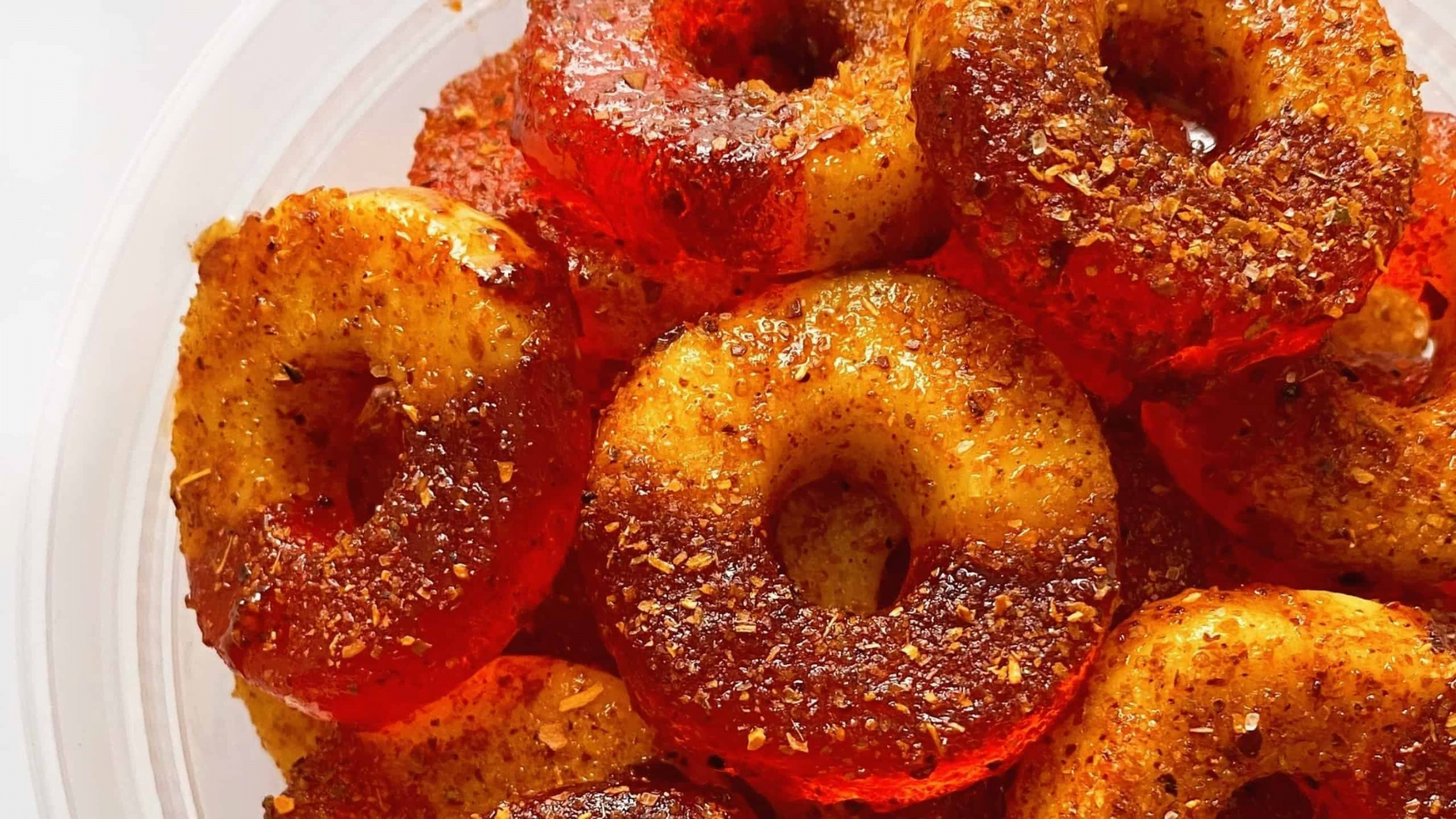 May 14, 2022
U.S. Hispanic-Owned Small Businesses Are At the Forefront of Economic Recovery From the COVID-19 Pandemic
When Alex Salazar, CEO and co-founder of Chilitos Chamoy (a chamoy candy company based in Los Angeles), started his business, a sugary outlook was the last thing on his and his wife's minds.
"We were down to our last $300 – we had to make it work," he told me in an interview. "I didn't have a lot of experience selling candy, but I knew design, and taught myself online marketing. With only $300 left, it prompted us to make fast decisions. Little by little, we optimized our ad budget and increased the spend. Now we sell nationally, and our customer base is growing."
Chilitos Chamoy is one of the estimated 4.65 million Hispanic-owned businesses (2021), making them the fastest-growing segment of U.S. small businesses (SMBs), and according to the Small Business Administration (SBA) this figure is up 34 percent in the last decade. What's more, Hispanic entrepreneurs will make up an estimated 29 percent of the U.S. population by 2050, up from 17 percent today, according J.P. Morgan Chase.
Hispanic small business owners are at a tipping point of explosive growth. Exactly what Hispanic SMBs have and will accomplish was discussed at the "Back to Business"-themed U.S. Hispanic Chamber of Commerce (USHCC) Legislative Summit in conjunction with the Connected Commerce Council (3C) in Washington, DC. Panelists included:
These SMB owners weathered unprecedented challenges in growing their own businesses – from raising capital to sustaining growth through a pandemic – all while leveraging digital technologies in some way to advertise, sell, and more.
Feliciano (aka Chano) Zavala, CEO and founder of Peninsula Party Rentals in Palo Alto, CA, explained how digital tools played a huge role during the height of the pandemic, when things looked bleak. "I started this business when the only form of advertising was in the Yellow Pages. To place an ad there was incredibly expensive. The biggest challenge was that nobody knew about us even when we spent a lot on advertising. As our company grew, and technology became more accessible, I was able to leverage social media and online advertising to get the word out once events started to happen again," said Zavala. He added that as of now, the business has done more in revenue than the year prior to the pandemic.
Research shows that 80 percent of Hispanic-led businesses saw a noticeable impact when using digital tools to expand their business operations. The early adoption of digital tools equated to more success where digitally advanced businesses expected 4X better revenue than their digitally uncertain counterparts. "Coming out of this awful pandemic, small businesses and startups are well-positioned for a rapid and substantial comeback, as they're able to leverage tools and services that makeup what we've come to call 'the Digital Safety Net,'" said Rob Retzlaff, Executive Director of 3C.
Josenny Tineo, co-founder of Josie and Michelle Events in New York City, had a similar experience when her event planning business had to re-imagine its revenue streams due to pandemic shutdowns. With so much of her business coming from trade shows, Tineo used twelve different digital platforms to not only advertise her business, but also create virtual trade shows so her clients would be able to access and interact with vendors.
"For us, digital was and still remains very important for the team. It was imperative at the time to be comfortable with digital platforms, starting with Zoom, where we were planning virtual events in different states and globally. And, as the business transformed, we had to be found. Between Google, AISLE Planner (a project management tool specifically for events), Pinterest, WhatsApp, Skype and Canva we were using more than 12 platforms," said Tineo.
When asked what would be one piece of advice the panel could give to Hispanic SMBs, the group agreed it would be to continue to persevere despite adverse circumstances. "Even when you think you are up against impossible odds, you have to continue to push through," said Zavala. There are resources available, and it will get difficult, but you must keep going."
Running a small business is certainly not for the faint of heart, but having the right digital tools in place can create a strong foundation so that businesses can create alternate revenue streams and sustain growth despite strong headwinds. To download the 3C report on digital tools click here.
Hitha Herzog is Chief Research Analyst at H Squared Doneger TOBE and a Data Catalyst Institute Retail Fellow. The views written here by Herzog do not necessarily reflect the views of the Data Catalyst Institute.