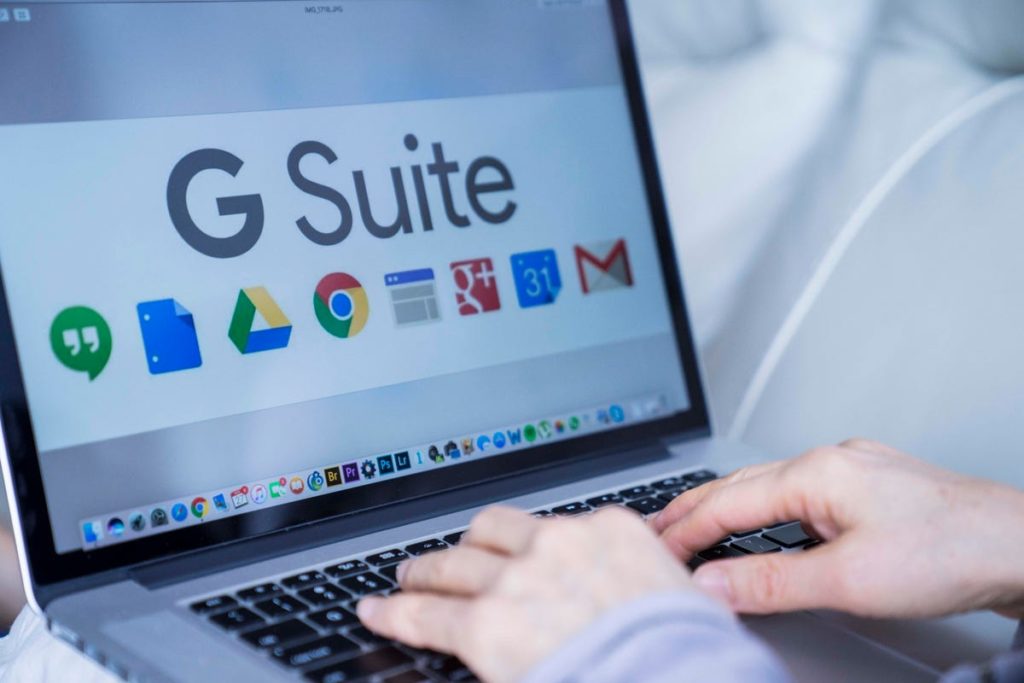 Roaring Twenties or Digital Depression? Unintended Consequences of Antitrust Activism on the U.S. Small Business Economy
July 2021
The COVID-19 pandemic accelerated digital transformation for businesses both large and small. This was especially true of the millions of small and medium-sized businesses (SMBs) that make up America's "Main Street economy." According to one study that explicitly looked at U.S. SMBs, the broad majority of them adopted new digital tools during the pandemic, and those that used many more tools saw significantly better business outcomes than those that didn't.
Digitally-driven businesses now emerging from the pandemic are well-positioned to continue innovating, deploying new products and services, and growing the economy. And similar to how the Roaring Twenties of the 1920s was a dynamic period that saw broad economic prosperity, technological marvels, and societal and cultural change, the U.S. is now poised for another "Roaring Twenties" of the 2020s rooted in seamless communication and collaboration, marketing and advertising, e-commerce, and data analytics.
Many digital tools favored by millions of SMBs are offered by very large tech companies such as Google, Apple, Facebook, Amazon, and Microsoft ("GAFAM"). Part of the value of using digital tools offered by GAFAM, especially to SMBs with limited time and staff to devote to technological issues, is that services are integrated in a way that simplifies logins and accounts, facilitates data sharing, and other benefits – think Gmail integrated with Google Docs to get convenient alerts on document edits in your email – to name just one example.
This should be a good thing. But there are clear signals from governments that regulatory risk related to antitrust and related issues has been elevated from where it was just a short time ago, with regulators and legislators in both the U.S. and Europe at an inflection point with regard to GAFAM. This report considers the downstream consequences of increased antitrust regulation of very large tech companies on the digitally-driven Main Street economy.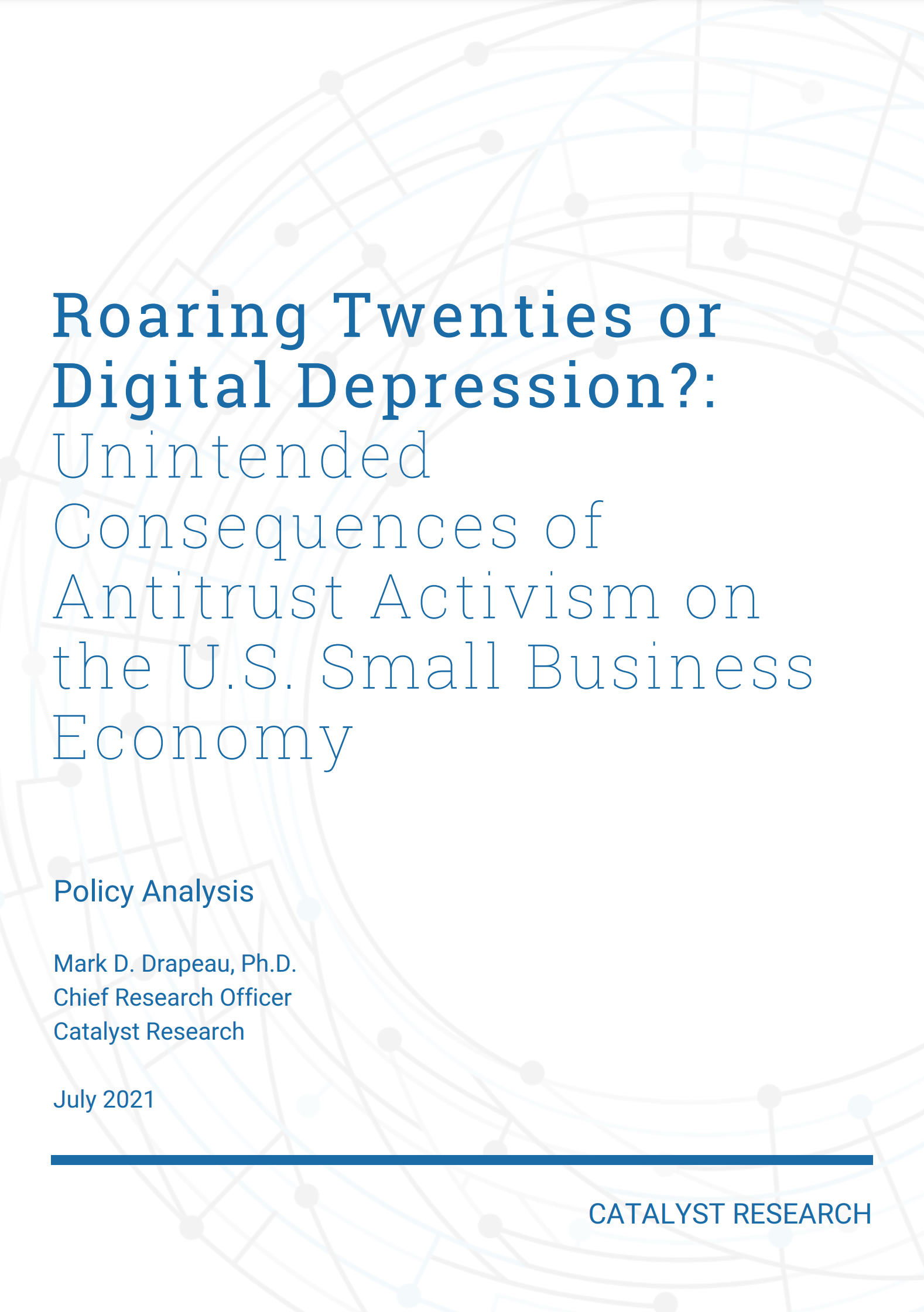 Roaring Twenties or Digital Depression? Unintended Consequences of Antitrust Activism on the U.S. Small Business Economy
Mark D. Drapeau
July 2021