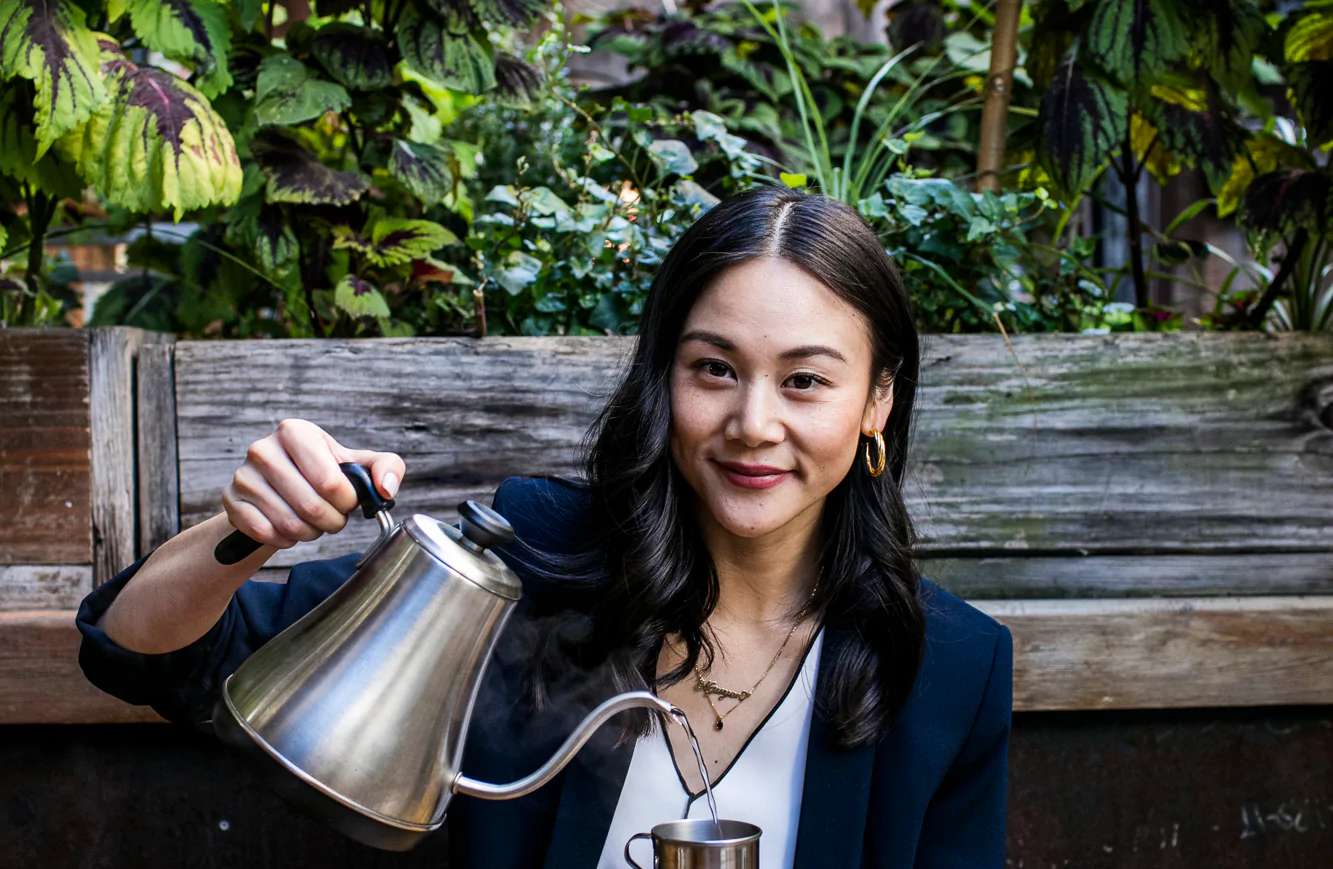 Maximum Impact: How Digital Ads Level the Playing Field for U.S. Small Businesses
March 2023
To view the full report, click here.
In order to better understand facts, trends, and attitudes about modern digital advertising marketplaces, this report describes our findings from a survey of small and medium-sized business (SMB) leaders whose companies buy digital advertising or sell ads on their digital properties. This report shows that today's digital advertising market offers America's SMBs more ways than ever before to reach potential customers, sell products, drive revenue, grow, and successfully compete in the marketplace.
Small businesses have been advertising for centuries, always looking for less expensive and more efficient ways to market and grow their businesses. Today's SMB leaders know that digital advertising is immensely valuable to competitiveness and growth, invest in it heavily, and don't wish it disrupted. SMB Advertisers (SMBs that buy digital advertising for their business) report that digital ads help them compete with larger companies (79%), reach target audiences better than offline ads (82%), and generate more revenue than offline ads (78%).
Though many consider digital advertising the realm of small advertisers with small budgets, 61% of SMB Advertisers spend more than $10,000 on advertising per year, and 29% spend more than $100,000. Given the success of digital advertising, it isn't surprising that we discovered 70% of SMB Advertisers plan to buy even more digital ads in the next two years than they did in 2022.
SMB Advertisers report that many different advertising platforms compete for their digital ad budgets. Industry leaders Google (including YouTube) and Meta (Facebook, Instagram) are the most popular to place ads on, but Amazon, Microsoft, TikTok, LinkedIn, and Twitter are among other strong competitors. In fact, SMB Advertisers use an average of four digital advertising platforms at any given time.
SMB Advertisers spend 67% of their advertising budget on digital formats, including social media, search, display, video, and mobile-only formats. And SMB Advertisers with fewer than ten employees dedicate even more – 74% – of their overall ad budget to these digital formats, showing the value of digital advertising for the broad majority of SMBs that are very small.
In addition to buying ads, many SMBs are content publishers that sell ads on their digital properties ("SMB Publishers"), including their websites, newsletters, video channels, and mobile apps. (Note that SMB Advertisers and SMB Publishers are not mutually exclusive groups – many SMBs can be classified as both.)
Free digital tools also enable SMB Publishers to grow and compete. For example, 87% of SMB Publishers report that free digital tools are an important part of their business' success. (Interestingly, such free digital tools are typically subsidized by ads.)
Revenue from selling digital ads provides SMB Publishers with a form of "seed funding" to build their businesses. In fact, 79% of SMB Publishers find that digital ads act as an "equalizer" to help their company compete with much larger competitors like giant media companies. Selling digital ads supports the creation of free content too; 75% of SMB Publishers say that without digital ad revenue, they would be unable to produce/share as much content as they currently do.
There's a low barrier to entry for SMB Publishers to drive revenue through digital ad sales, and it's getting lower: 91% of SMB Publishers report that it was easier or about the same level of effort to sell digital ad space in 2022 compared to previous years.
Selling ads is a core component of SMB Publisher revenue, alongside other activities such as selling physical goods through e-commerce. And these ads drive real business growth: In the last two years, SMB Publishers estimate their businesses have grown 40% because of the benefits of digital advertising.
The bottom line is that digital ads are central to contemporary SMB Advertisers' and Publishers' overall business strategies at every stage: launching, sustaining, growing, and competing. Ultimately, digital ads create a free, fair marketplace for tens of millions of small businesses to diversify their revenue streams and compete for customers' attention – and dollars.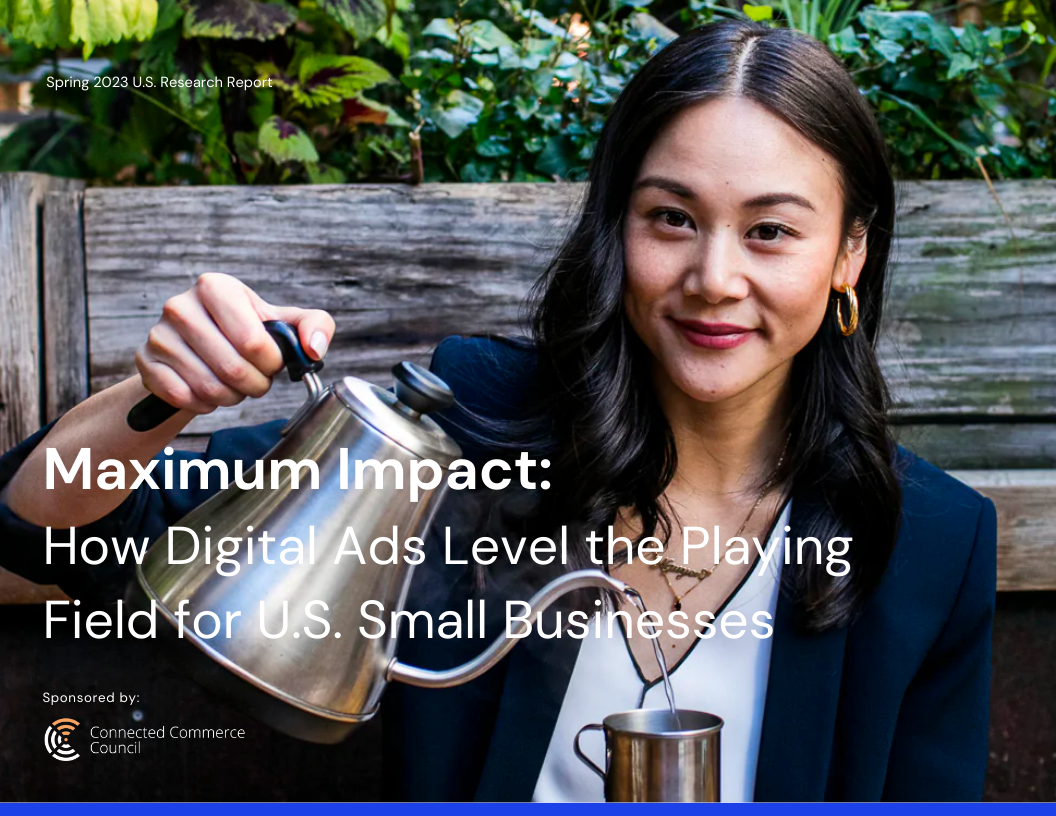 Maximum Impact: How Digital Ads Level the Playing Field for U.S. Small Businesses
Data Catalyst Institute
March 2023