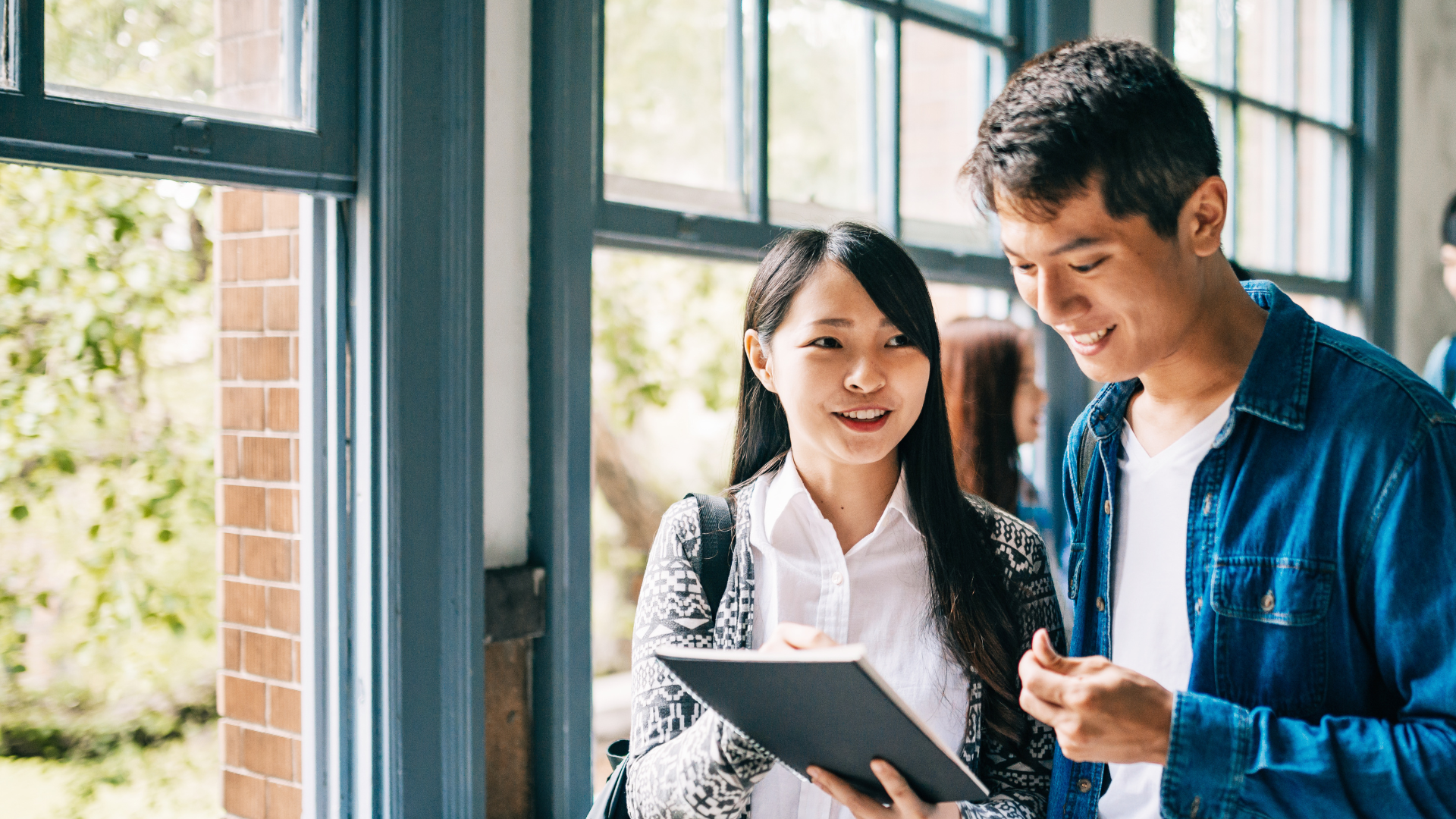 Leadership at Risk: How International Students Can Help Save America's Global Economic and National Security Leadership
April 2023
For several decades, U.S. global leadership has been a result of several factors, including a commitment to human dignity and democratic ideals and possessing the economic and national security muscle to support a global vision. A rarely discussed foundation of America's economic and national security strength – and, thus, global leadership – is a seemingly unceasing commitment to technological innovation, which is itself fueled by a marvelous higher education system that annually produces thousands of graduates skilled in science, technology, engineering and mathematics (STEM).
STEM graduates have been driving corporate and national security innovation, which in turn produces economic growth and military might that support global leadership. But here's the problem: if America wishes to maintain its global leadership by continuing to drive economic and national security innovation, it must produce enough STEM-educated graduates. Yet, for years American technology companies and economic policy leaders have lamented a national shortage of high-skill, STEM-educated workers that stay and work in STEM fields, and all signs are that the problem is getting worse. Companies and industry associations have worked hard to modify immigration policy and expand opportunities for international high-skill workers to legally work in the U.S., but Congress has struggled to enact any significant immigration legislation. As a result, the skilled worker well seems to be running dry, and America doesn't seem to have a Plan B.
One Plan B – the subject of this paper – could be attracting more international students and workers. Historically, America's economy and opportunistic spirit have been a beacon to immigrants, and our higher education system has attracted the best and brightest international students. But recently, other countries have raised the quality of their higher education institutions, and have made policy changes that make their education and career opportunities more attractive than America's. This competition for students, and particularly for the best STEM students, is creating new challenges for American universities that will ripple out into the commercial and national security innovation economies. The economic challenge will soon become even more acute when silicon chip firms' recent manufacturing investments are completed, and the new factories lack enough skilled workers to operate efficiently and meet demand.
How can America fix its increasing STEM graduate shortage and thereby support its innovation economies and global leadership aspirations?
Recognize international students as a key resource in the country's economic and national security innovation infrastructures and valuable allies in the development of America's international "soft power"
Enact policies that reflect these priorities, including student-to-career pathways that attract students and eliminating regulatory deterrents that drive students to other countries
These actions, even collectively, will not solve America's skilled worker shortage. But they will help by increasing the number of STEM students in American universities and the flow of those students into U.S. companies. These first steps would allow international STEM talent to make meaningful contributions to America's academic, research and development, and innovation communities, and thereby support America's economic growth, national strength, and global leadership.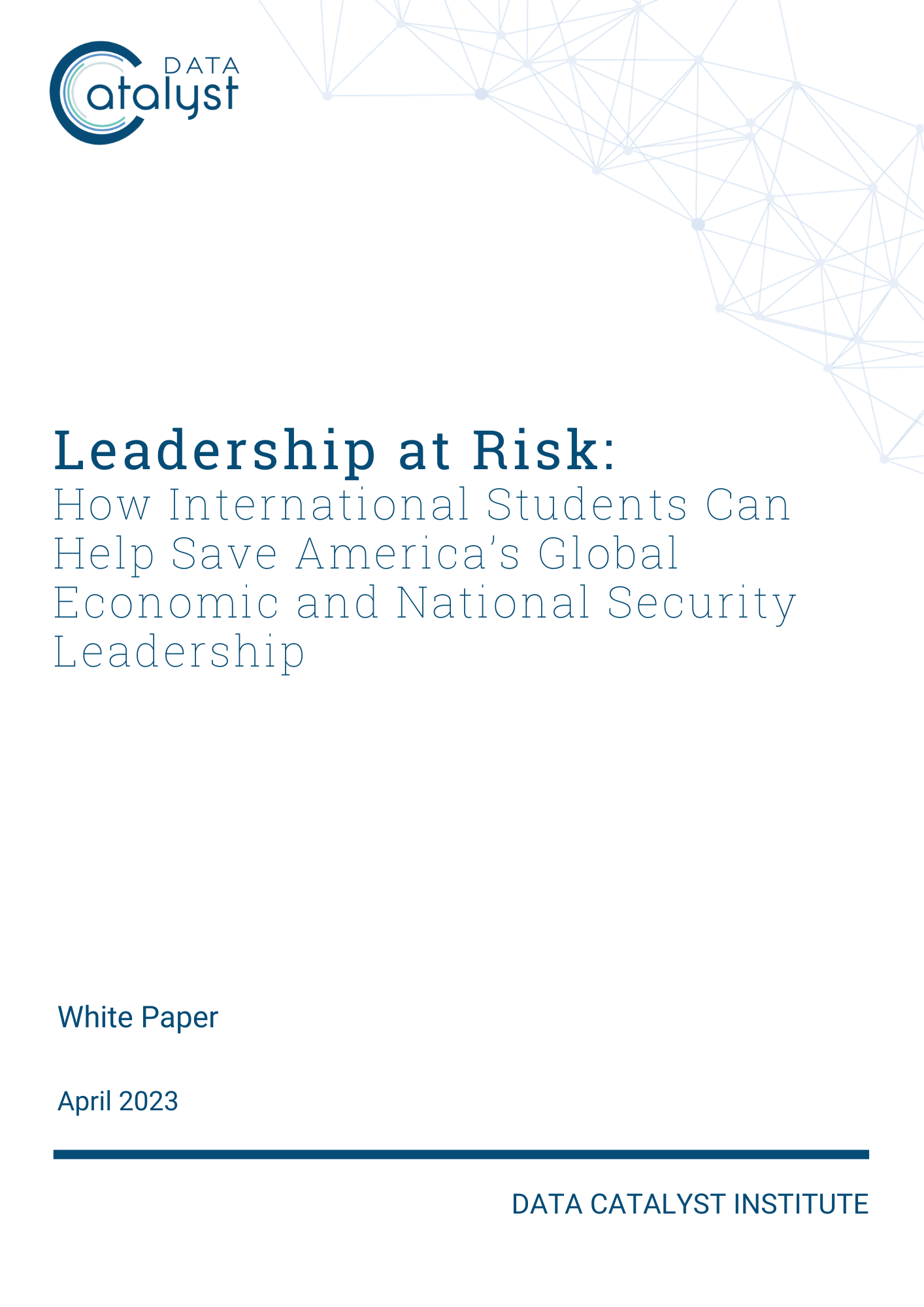 Leadership at Risk: How International Students Can Help Save America's Global Economic and National Security Leadership
Data Catalyst Institute
April 2023