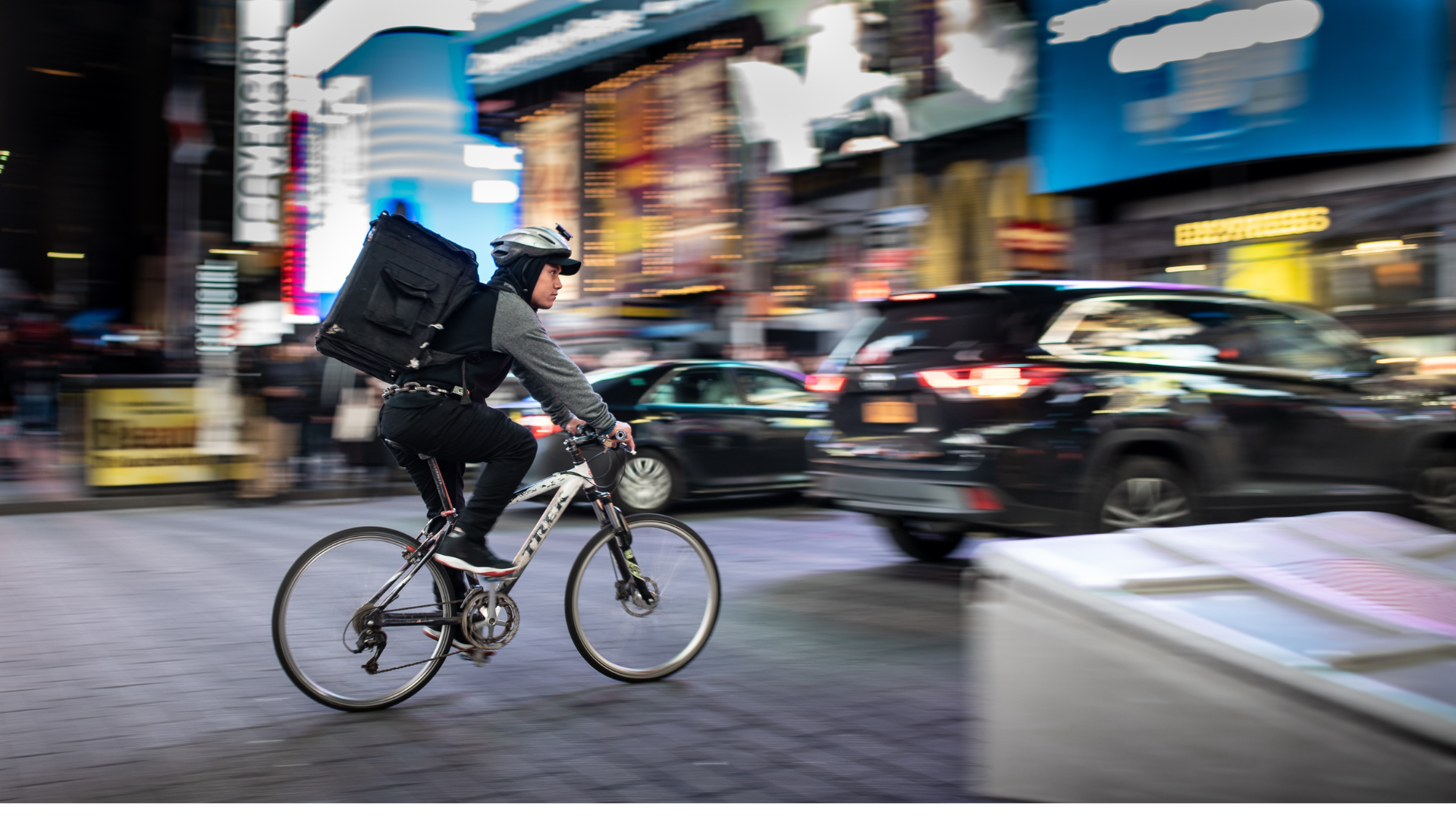 Breaking the Model, Part 2: How New York's New Government-Imposed Wage Hikes Will Break the NYC Restaurant Delivery Economy
June 2023
In November 2022, the NYC Department of Consumer and Worker Protection proposed a minimum pay rate for app-based restaurant deliverers. On June 11, 2023, NYC Mayor Eric Adams announced a minimum pay rate of either $18/hour (including idle time) or $0.50/minute of delivery time, going into effect on July 12, 2023, and eventually going up to $20/hour or $0.55/minute by 2025.
In a previous analysis the Data Catalyst Institute (DCI) showed how food deliverer minimum pay mandates, on top of existing limits on fees that delivery services are permitted to charge restaurants, would "break the model" of the NYC Restaurant Delivery Economy by disrupting the economic equilibrium between diners, restaurants, delivery services (apps), and deliverers. The most significant effect of this will be to make the cheapest customer orders the most unprofitable ones for the delivery service companies.
NYC's new guaranteed wage law will dramatically increase the fees consumers pay (as wage costs are passed through) or even result in app delivery companies reducing service availability or pulling entirely out of NYC, all of which reduces opportunities, choice, competition, and revenue. Downstream effects include chain restaurants outcompeting independent ones, disadvantaging lower-margin customers and underserved neighborhoods (creating "food delivery deserts"), and delivery app companies launching their own "ghost kitchens" that directly compete with local restaurants.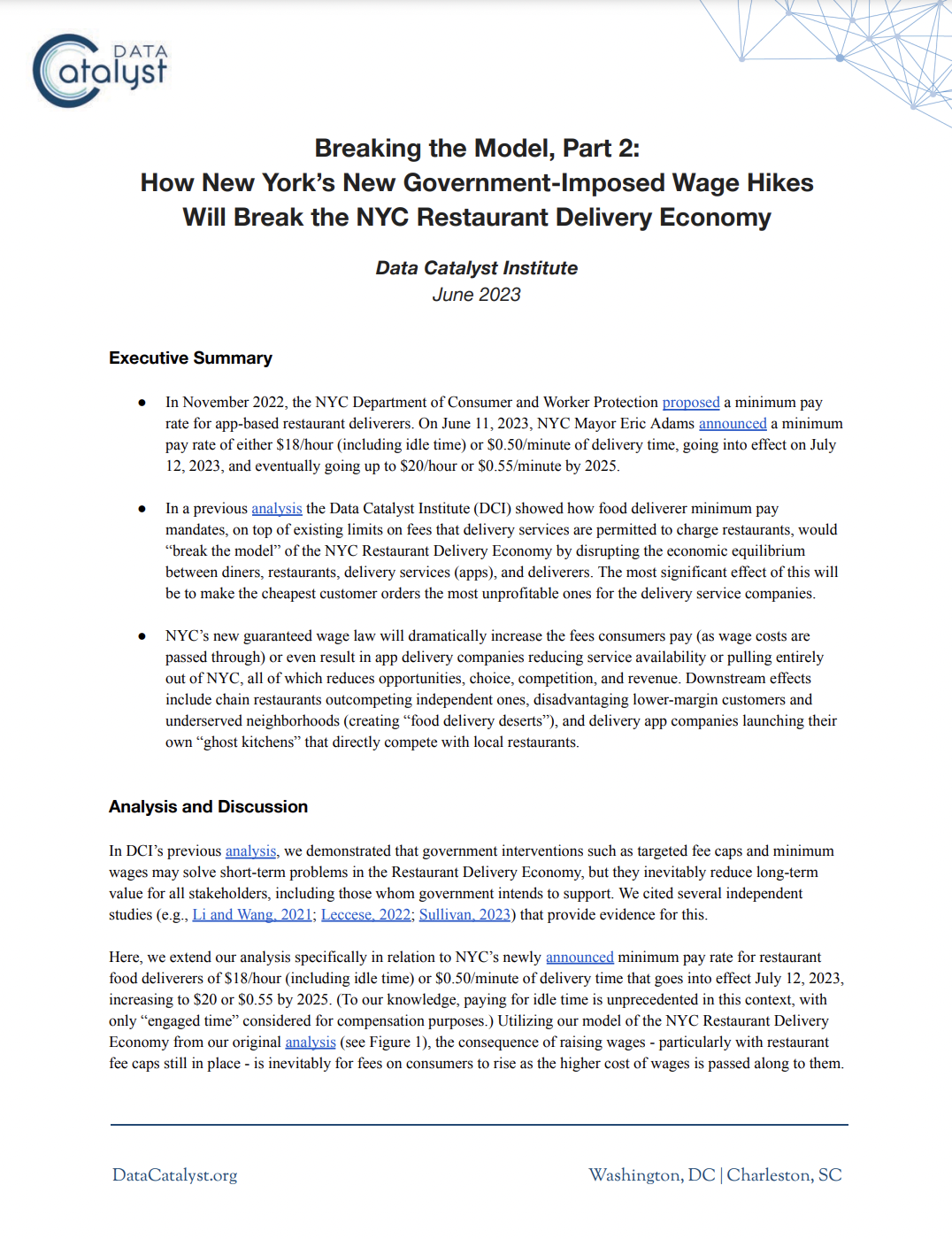 Breaking the Model, Part 2: How New York's New Government-Imposed Wage Hikes Will Break the NYC Restaurant Delivery Economy
Data Catalyst Institute
June 2023