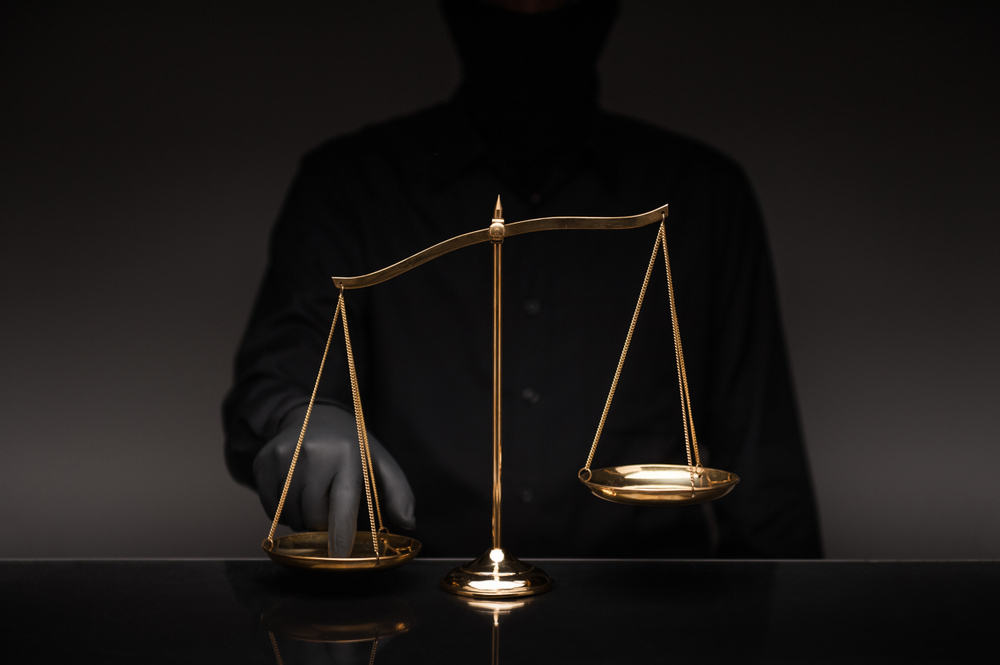 Analysis of State-Level "Abuse of Dominance" Antitrust Legislation and its Relevance to Small and Midsize Businesses
June 2023
Several U.S. states are currently considering unprecedented antitrust legislation that goes below the long-held "consumer welfare standard" of monopolies (which uses objective economic analysis and empirical evidence) to a reduced and more vague "dominance" standard. While different states are considering different legislation, and their bills are subject to change, generally speaking, under this legislation it would become illegal for a company to (a) obtain a "dominant position" in a market, which would be presumed to exist when a company reaches an arbitrary, and below-majority, market share, and (b) "abuse" such a dominant position, which is defined very broadly. Collectively, we term this approach state-level "Abuse of Dominance" (AOD) antitrust legislation.
For example, in May 2023, New Jersey state legislators introduced a bill (S3778) to amend the state's existing Antitrust Act that declared, "It shall be unlawful for any person with a dominant position in the conduct of any business, trade or commerce, in any labor market, or in the furnishing of any service in this State to abuse that dominant position." A current list of such proposed state legislation is provided in Table 1.
Table 1. Summary of Proposed "Abuse of Dominance" Legislation at the State Level
| | | | |
| --- | --- | --- | --- |
| State | Bill | Intro Date | Bill Information |
| NJ | S3778 | May 2023 | Amends "New Jersey Antitrust Act" to make monopsony illegal and regulate entity in dominant position in market |
| NY | S6748 | May 2023 | Relates to actions or practices that establish or maintain a monopoly, monopsony or restraint of trade, and authorizes a class action lawsuit in the state anti-trust law |
| ME | No. 1815 | April 2023 | An Act to Protect Maine's Consumers by Establishing an Abuse of Dominance Right of Action and Requiring Notification of Mergers |
| MN | HF 1563 | Feb 2023 | A bill for an act relating to trade regulations; prohibiting abuse of dominance |
| CA | B-750* | Nov 2022 | Antitrust Law – Study B-750 (*note this is not a "bill" but the CA Legislature authorized the CA Law Revision Commission to study the issue formally) |
| PA | HB2677 | June 2022 | Pennsylvania Open Markets Act: An Act providing for cause of action for antitrust conduct, for indirect purchaser recovery under State antitrust laws and for premerger notice of health care mergers and transactions; and imposing criminal penalties |
Such AOD legislation aims to promote a diverse, competitive economy by preventing within-state monopolies. While those in the state legislatures promoting such bills understandably wish to help the business community, broadly, these proposals, as written:
Harm businesses by creating vague and confusing state business environments through arbitrary market share thresholds that define "dominance."
Harm competition (which the bills are meant to protect) via a predicted increase in frivolous complaints by companies to regulate their competitors, rendering impotent the instruments and strategies companies normally use to compete in the free market.
Harm consumers through a patchwork of antitrust laws that offer disincentives for businesses to operate in states that employ AOD regulations.
Because 99% of U.S. businesses are small- and medium-sized businesses (SMBs), every issue is a small business issue. This is true for state AOD legislation, as many SMBs conduct a good deal of their activities within the state where they are based. While not exhaustive, DCI has outlined the major challenges of such legislation to SMBs in states governed by AOD-style legislation. In sum, these bills would cause extensive uncertainty and unintended consequences that would disadvantage SMBs in many ways.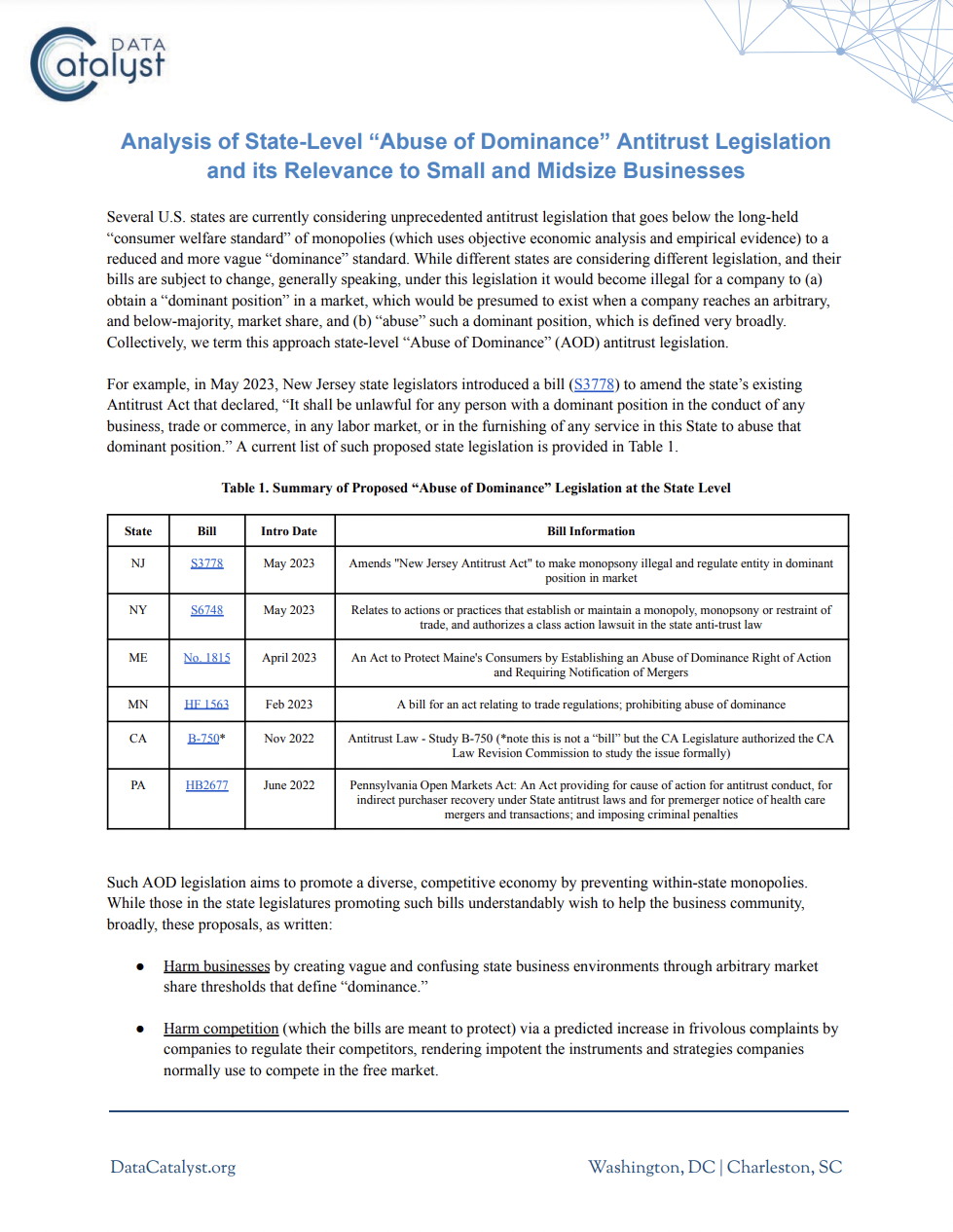 Analysis of State-Level "Abuse of Dominance" Antitrust Legislation and its Relevance to Small and Midsize Businesses (SMBs)
Data Catalyst Institute
June 2023