About the Data Catalyst Institute
An Organization Dedicated To Understanding The Data-Driven World
The Data Catalyst Institute (DCI) is a research organization working to inform and shape policies that promote economic and social good. DCI works with governments, academics, and industry partners to realize the benefits of a data-driven world made possible by a more integrated regulatory approach. To support that integrated approach, DCI provides policymakers with empirical analysis, topical research, and most importantly, access to the small businesses directly affected by their policies.
Data is powering a global industrial revolution and should be understood, promoted, and respected to ensure the benefits are realized – for everyone.
Companies of all sizes and from every industry, hundreds of millions of consumers increasingly dependent on a digital world, and policymakers in emerging and established markets grappling with crucial policy questions will share the future they build today. To realize the potential societal and economic benefit of a data-driven world, DCI supports policymaker understanding at all levels of government primarily, but not exclusively, throughout the Americas.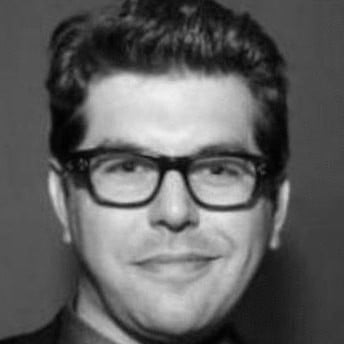 Dr. Mark Drapeau serves as Executive Director & Publisher of the Data Catalyst Institute, a global think tank focused on improving public policy and practices within the data economy. He is also Partner and Chief Research Officer at Catalyst Research, a consultancy.
Mark is a science and technology leader with over 20 years' experience working across the academic, government, and private sectors. Much of his career has focused on connecting technology trends, innovative thinking, and foresight research with senior decision makers inside the government, major corporations, and nonprofit organizations. Prior to serving as the Director of Innovative Engagement at Microsoft with a focus on technological innovation in the public and nonprofit sectors, he was a AAAS Science & Technology Fellow at the Department of Defense's Center for Technology and National Security Policy at the National Defense University, where among other work he co-edited the book Bio-Inspired Innovation and National Security (2010).
Prior to moving to Washington, DC, Mark was an academic scientist with a focus on genetics, evolution, and complex behavior in animals. His peer-reviewed research has been published in journals including Nature, Genome Research, Evolution, Genetics, and the Journal of Neurobiology. He has a B.S. in Biology from the University of Rochester and a Ph.D. from the Department of Ecology and Evolutionary Biology at the University of California – Irvine, and was an NIH-funded Postdoctoral Research Fellow in the Center for Developmental Genetics at New York University.
Data Catalyst appreciates the support and contributions of the following organizations, institutions, and companies:
Google | Guardtime | MobiledgeX | Legitifi | Illinois Institute of Technology | Facebook | Connected Commerce Council | Universidad Católica de Chile