German children banned from sending their Christmas wishlists to Santa …because it breaks EU's privacy laws
November 23, 2018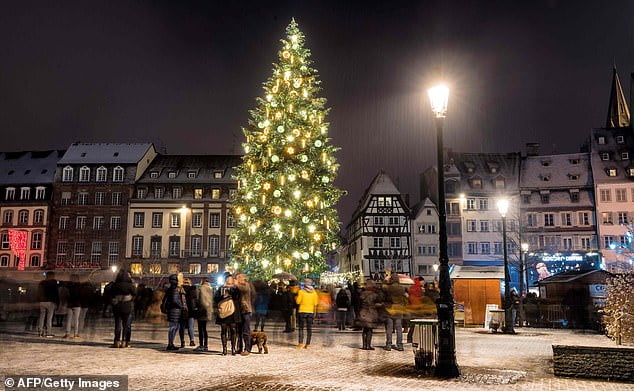 German town of Roth in Bavaria threatens to ban children's public Santa letters
Children told Christmas tradition may be stopped due to new EU privacy laws
GDPR rules prevent children leaving their personal details on trees in public
A local radio station has since worked with experts to find a GDPR-compliant solution in a bid to save the event
A German town has ditched its traditional ceremony where children hang their Christmas wishlists on a tree in the market – blaming new EU privacy laws.
Children in Roth, Bavaria, were said to be heartbroken after council officials ruled they can no longer leave their public letters to Santa.
The council lawyer said Brussels red tape introduced in May had left them with no choice to avoid risking a fine.
This is because the tradition involves children writing details including their name, age and address so that Father Christmas knows where to deliver their presents.
But under the European General Data Protection Regulation (GDPR), the local authority must obtain written permission from the parents of the 4,000 children who usually take part, making it clear their data could be shared with third parties.
The town near Nuremberg has previously used the notes to organise visits to the local fire station and for meetings with the mayor.
Melanie Hanker, Roth's events manager, said: 'There won't be any sparkling children's eyes in front of the Christmas tree.'